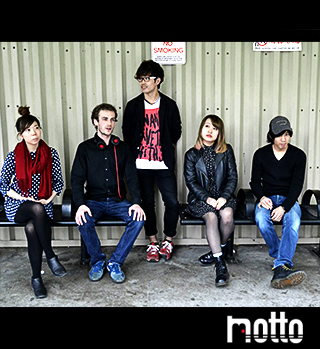 "motto"のモットーは "もっとモットー!!"
昔目指した道を諦めて、違う道を進んでいる時にふと聞こえてくる。
"あなたの本当にやりたいことはなんですか?"
"自分らしく生きることは恥ずかしいことじゃない!!"
一杯のラーメンをきっかけに結成されたバンド "motto"はそんな風にリスナーに問いかけるように曲を鳴らす。
ままならない時代に自分らしく歩んでほしい、そんなストレートなエモーションとサウンドを出来たてのままカウンター越しに届ける!!
motto is a Boston based, Japanese rock punk band. Our message is "Be yourself".
Some people give up their dream because of one reason or another, but our lyrics are asking the listener, "Is that really what you want to do? Don't you want to follow your dream?", or say "You are not alone in the world, and you should not be ashamed to follow your dreams".
Album